Version
Download

44

File Size

4.00 KB

File Count

1

Create Date

August 27, 2017

Last Updated

December 18, 2017
Volume-5 Issue-1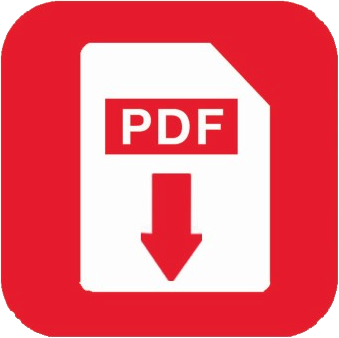 Download Abstract Book
S. No

Volume-5 Issue-1, November 2017, ISSN: 2319–6386 (Online)




Published By: Blue Eyes Intelligence Engineering & Sciences Publication Pvt. Ltd.

Page No.

1.

Authors:

 Omorogbe Osasu Harry, Asibor Raphael Ehikhuemhen

Paper Title:

Impact of Information Technology on Data Mining Field Methodology in Security Systems and Event Management

Abstract: This paper gives an overview of data mining field & security information event management system as a technique for knowledge management in business process redesign, in this paper we discuss potential use of data mining techniques in mining. It reviews the basic techniques and methods of data mining and proceeds to identify possible mining applications of this methodology. In particular the paper proposes use of data mining to develop predictive capacity related to condition and performance of mining equipment. Other possible uses of data mining include optimization of mine performance as well as equipment operator training

Keywords: Data mining, security information event management system.


References: 

R. Rao, "Data Mining and Clustering Techniques," DRTC Workshop on Semantic Web, DRTC, Bangalore, paperk, pp. 1-1, 8th – 10th December, 2003.

W. Seifert, "Data Mining and Homeland Security: An Overview," CRS Report, pp. 1-1, Jan. 2007.

S. Chen and J. H. Philip, "Data Mining: An Overview from a Database Perspective," IEEE Trans on knowledge and data engineering, vol. 8, no. 6, pp. 1-1, Dec 1996.

Yuan and C. Zou, "The Security Operations Center Based on Correlation Analysis."

International Business Machines, 2000

Agrawal and Srikant, "Fast Algorithms for Mining Association Rules," in Proceeding of the 20th VLDB Conference Santiago, 1994

Han and M. Kamber, "Data Mining Concepts and Techniques. Second Edition," The Morgan Kaufmann Series in Data Management Systems.

Rudin, B. Letham, A. S. Aouissi, E. Kogan, and D. Madigan, Sequential Event Prediction with Association Rules.

2.

Authors:

Elif Akbay, Gülberk Demir

Paper Title:

Synthesis and Characterization of Cesium Salt of 12-Tungstophosphoric Acid Supported on SBA-15

Abstract: 12-tungstophosporic acid of cesium salt supported on SBA-15 (Cs-TPA/SBA-15) was synthesized by the two-step impregnation technique. Acidic cesium salts supported on SBA-15 at 20%, 40% and 60% loading were synthesized and characterized. Then obtained catalyst have been characterized by XRD, FT-IR, FT-IR spectroscopy of pyridine adsorption, BET analysis, SEM and XRF. It was seen that Cs-TPA was hold on to SBA-15. At high loading percentage, structure of SBA-15 has been deformed.

Keywords: 12-Tungstophosporic Acid Cesium Salt, SBA-15.


References:

Okuhara, T., Watanabe, H., Nishimura, T., Inumaru, K. ve Misono, M., (2000), Microstructure of Cesium Hydrogen Salts of 12-Tungstophosphoric Acid Relevant to Novel Acid Catalysis, Chem. Mater., 12, 2230-2238.

Yoshimune, M., Yoshinaga, Y. ve Okuhara, T. (2002), Effect of alkaline metal on microporosity of acidic alkaline salts of 12-tungstophosphoric acid, Microporous and Mesoporous Materials, 51, 165–174.

Okuhara, T., Nishimura, T. ve Misono, M. (1996),''Novel Microporous Solid Superacids":CsxH3-x PW12040 (2<x<3), 1l th Int.Congress on Catalysis, 40thAnniversary, Studies in Surf. Sci.and Cataly., 101, 581-590.

Kimura, M., Nakato, T. ve Okuhara, T. (1997), Water-tolerant solid acid catalysis of Cs2.5H0.5PW12O40 for hydrolysis of esters in the presence of excess water,Applied Catalysis A: General, 165, 227-240.

Chen,X, Xu,Z, Okuhara,T(1999)Liquid phase esterification of acrylic acid with 1-butanol catalyzed by solid acid catalysts,Appl.Catal.A,180 (I1–2),261–269

Mizuno, M. ve Misono, M. (1998), ''Heterogeneous Catalysis,'' Chem. Rev., 98, 199-217.

Akçay,M(2004),FT-IR spectroscopic pyridine on the raw sepiolite and Fe-pillared sepiolite from anatolia,J.of Molec.r Struc 694,21-26.

Reddy, C.R., Nagendrappa, G,, B.S. (2007), '' Surface acidity study of Mn-montmorillonite clay catalysts by FT-IR spectroscopy: Correlation with esterification activity,'' Catalysis Communications, 8, 241–246.

Thongtem, T, Phuruangrat,2009)Effect of basicity on the morphologies of ZnO using a sonochemical method, Curr. Appl. Phys. 9:S197

3.

Authors:

Ndayambaje J. Claude, Richard Onchiri, Walter O. Oyawa

Paper Title:

Combined Effect of Recycled Tyre Steel Fibre and Crumb Rubber on Flexural Toughness of Concrete 

Abstract: The disposal of scarp tyres has been environmental concern over the past few decades. Plain Concrete exhibits brittle behaviour which is undesirable property for a structural material resisting dynamic forces. Using used tyre crumb rubber and steel cords extracted from used tyres as steel fibre reinforcement can enhance ductility and toughness of concrete which is environmentally beneficial and technically sound. In this study, 12.5% volume of Crumb rubber of maximum size passing sieve 4.75mm was used to replace fine aggregates and recycled tyre steel fibre (RTSF) dosages of 0.3%,0.6%,0.9% and 1.2% by mass of concrete were added in concrete to investigate flexural performance of the Recycled tyre steel fibre reinforced rubber concrete (RTSFRC). 24 Concrete beams (500x150x150mm) were manufactured to evaluate the effect of (RTSF) volume and its aspect ratios on flexural strength and Toughness of rubber concrete. The results showed that, combined crumb rubber and recycled tyre steel fibre from waste tyres improved the ductility and toughness of concrete.  

Keywords: Recycled tyre steel fibre, Crumb Rubber, Recycled tyre steel fibre reinforced rubber concrete, Flexural strength, Flexural Toughness, Toughness index, Residual strength factor.


References: 

E-H. Z. Ismail, "Use of waste plastic in concrete mixture as aggregates replacement," Waste management, vol. 28, no. 11, pp. 2041-2047, 2008.

B. Wang, "Ductility characteristics of fibre-reinforced concrete beams reinforced with FRP-rebars," Construction and Building Materials, Elsevier Ltd, vol. 25, pp. 2391-2401, 2011.

T. N. M. Badorul Hisham Abu Bakar, "Cumulative Effect of Crumb Rubber and steel fibre on Flexural toughness of concrete," Engineering, Technology and Applied science research, vol. 7, no. 1, pp. 1345-1352, 2017.

N, Steel fibre reinforced concrete made with fibre extracted from waste tyres, Addis Ababa: department of civil engineering, Addis Abba University, 2009.

F. G. Alien M, "Use of Steel Fibre recovered from Waste tyres as reinforcement in Concrete: pull-out, Compressive and Flexural strength," Elsevier LTD, 2008.

S. o. T. M. (ASTM), "Standard Test method for Flexural Toughness and First-crack strength of Fibre -reinforced Concrete (using Beam with Third-Point Loading)," ASTM-C1018-97, West Conshohocken, 1997.

BSI, "Method for determination of compressive strength of concrete cubes," BS 1881-116:1983, Landon, 1987.

S. Institute, "Method for determination of split tensile strength of concrete cylinders," BS 1881:167, Landon, 1983.

ASTM, "Standard test method for flexural performance of fibre-reinforced concrete (using third-point- loading)," ASTM-C1609/C1609m-10, west Conshohocken, 2010.

ACI committee 544, "State-of-the-art report on fibre reinforced concrete," American concrete Institute, Detroit, 1982.

ACI committee 544, "Measurement of properties of fibre reinforced concrete (ACI 544.2R.2R-78)," American Concrete Institute, Detroit, 1978.

4.

Authors:

Muhammad Shahzad, Muhammad Shakeel, Um-A-Kalsoom, Atiq Ur Rehman, M Umair Shoukat

Paper Title:

Review on Sorting Algorithms - A Comparative Study

Abstract: Sorting of Elements is an Important task in Computation that is used Frequently in different processes. For accomplish task in reasonable amount of time efficient algorithm is needed. Different types of sorting algorithms have been devised for the purpose. Which is the best suited sorting algorithm can only be decided by comparing the available algorithms in different aspects. In this paper a comparison is made for different sorting algorithms used in computation.

Keywords: Best Sorting Algorithm, Bubble Sort Algorithms, Quick Sort Algorithms, Sorting Algorithms, Efficient Sorting. 


References: 

Chudy, M. (2010). Simulation Needs Efficient Algorithms. In Modeling Simulation and Optimization-Focus on Applications. InTech.

Atallah, M. J. (1985). Some dynamic computational geometry problems. Computers & Mathematics with Applications, 11(12), 1171-1181.

Paira, S., Agarwal, A., Alam, S. S., & Chandra, S. (2015). Doubly Inserted Sort: A Partially Insertion Based Dual Scanned Sorting Algorithm. In Emerging Research in Computing, Information, Communication and Applications (pp. 11-19). Springer, New Delhi.

Groppe, S. (2011). External Sorting and B+-Trees. In Data Management and Query Processing in Semantic Web Databases (pp. 35-65). Springer Berlin Heidelberg.

Paira, S., Chandra, S., Alam, S. S., & Dey, P. S. A Review Report on Divide and Conquer Sorting Algorithm. In National Conference on Electrical, Electronics, and Computer Engineering, ISBN (pp. 978-93).

Paira, S., Chandra, S., Alam, S. S., & Patra, S. S. (2014). Max min sorting algorithm—a new approach of sorting. Int. J. Technol. Explor. Learn.(IJTEL), 3(2), 405-408.

Adamson, I. T. (2012). Data structures and algorithms: a first course. Springer Science & Business Media.

SurenderLakra, D. (2013). Improving the performance of selection sort using a modified double-ended selection sorting. International Journal of Application or Innovation in Engineering & Management (IJAIEM), Web Site: www. ijaiem. org Email: editor@ ijaiem. org, editorijaiem@ gmail. com, 2(5).

Sodhi, T. S., Kaur, S., & Kaur, S. (2013). Enhanced insertion sort algorithm. International journal of Computer applications, 64(21).
http://ijisme.org/wp-content/uploads/2017/09/IJISME-BG.png
0
0
IJISME Journal
http://ijisme.org/wp-content/uploads/2017/09/IJISME-BG.png
IJISME Journal
2017-08-27 13:37:09
2017-12-18 07:59:04
Volume-5 Issue-1