Version
Download

24

File Size

4.00 KB

File Count

1

Create Date

March 12, 2018

Last Updated

April 16, 2018
Volume-5 Issue-4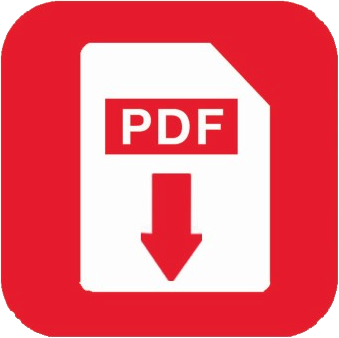 Download Abstract Book
S. No

Volume-5 Issue-4, April 2018

, ISSN: 2319–6386

 (Online)




Published By: Blue Eyes Intelligence Engineering & Sciences Publication Pvt. Ltd.

Page No.

1.

Authors:

T. Vijaya Gowri, P. Sravana, P. Srinivasa Rao

Paper Title:

Experimental Studies and Analysis of Strength Properties of High Volumes of Slag Concrete for Rigid Pavements

Abstract: Concrete is one of the most prevalent construction materials, in which cement is the main ingredient, playing important role in gaining the strength and also binding material. However, the higher consumption of cement raises its production which decreases sustainability of natural materials like limestone. In this context, the significance of substituting material is being increased. In the present study, GGBS (Ground Granulated Blast Furnace Slag) is used as the substituting material of cement with a proportion of 50:50. Ordinary Concrete (OC) without GGBS and High Volumes of Slag Concrete (HVSC) Cubes of size 150mm and beams of size 100 mm X 100 mm x 500 mm for various water-cement and water-binder ratios ranging from 0.55 – 0.27 are cast and tested for Compressive Strength and Flexural Strength for 28 days. Relations between w/c or w/b, Compressive Strength and Flexural strength of OC and HVSC are developed and represented by Nomograms. It is useful while choosing a mix for rigid pavements.

Keywords: Ordinary Concrete, High Volumes of Slag Concrete, Compressive Strength, Flexural Strength and Nomograms.


References:

Arivoli M & Malathy R, "Optimization Of Packing Density Of M30 Concrete With Steel Slag As Coarse Aggregate Using Fuzzy Logic", Arch. Metall. Mater, 62, 3, 2017, pp.1903-1913.

ASTM C-494- "Standard Specification for Chemical Admixtures for concrete".

Bamforth P.B., "The derivation of input data for modelling chloride ingress from eight-year UK coastal exposure trials", Magazine of Concrete Research, 51, No. 2, April 1999, 87-96.

BS5075- "Concrete admixtures- Specification for accelerating admixtures, Retarding admixtures and water retarding admixtures".

Hussin Mohd Warid, Kang Lim Siong, Zakaria Fadhadli "Engineering Properties of High Volume Slag Cement Grout In Tropical Climate", Malaysian Journal of Civil Engineering 19 1 2007, pp. 42-54.

IRC 15 (2011): "Standard Specifications and Code of Practice for Construction of Concrete Roads", (Fourth Revision).

IRC 44 (2008): "Guidelines for Cement Concrete Mix Design for Pavements", (Second Revision).

Islam Md. Moinul, Islam Md.Saiful, Mondal Bipul Chandra Islam Mohammad Rafiqul, Strength behavior of concrete using slag with cement in sea water environment", Journal of Civil Engineering (IEB), 38, 2, 2010, pp.129-140.

IS 10262 (1982): "Recommended guide lines for concrete mix design".

IS 12089 – 1987 (Reaffirmed 2008): " Specification for Granulated Slag for the manufacture of Portland Slag Cement".

IS 12269-1989- "Specification for 53 grade ordinary Portland cement".

IS 1727- 1967 (Reaffirmed2008)- "Methods of Test for Pozzolanic Materials".

IS 2386-1963 (all parts ) - "Methods of Tests for Aggregates for Concrete".

IS 456 (2000): "Indian Standard Plain and Reinforced Concrete – Code of Practice.

IS 516 (1959): "Method of Tests for strength of Concrete [CED 2: Cement and Concrete]".

IS 9103-1999: " Concrete Admixtures- specifications".

Ki-Bong Park, Han-Seung Lee, and Xiao-Yong Wang, "Prediction of Time-Dependent Chloride Diffusion Coefficients for Slag-Blended Concrete", Advances in Materials Science and Engineering, Volume 2017, Article ID 1901459, 10 pages. https://doi.org/10.1155/2017/1901459

LI Yun-feng, YAO Yan, WANG Ling, "Recycling of industrial waste and performance of steel slag green concrete", J. Cent. South Univ. Technol. (2009) 16: pp.0768−0773.

Michael D.A. Thomas a, Phil B. Bamforth, "Modelling chloride diffusion in concrete Effect of fly ash and slag", Cement and Concrete Research, 29, 1999, pp. 487–495.

Rafat Siddique & Deepinder Kaur, "Properties of concrete containing ground granulated blast furnace slag (GGBFS) at elevated temperatures", Journal of Advanced Research, 3, 2012,   45–51.

Shetty M.S. Concrete Technology: Theory and Practice. New Delhi S. Chand publishing, 2012.

Swamy R.N, "Sustainable Concrete for 21 Century- Concept of Strength through Durability." The Indian Concrete Journal, 2007, pp. 7-15.

Wen-Hu Tsao, Ming-Te Liang, Jiang-Jhy Chang and Ming-Yi Fang, "A Nonlinear Theoretical Study of Modelling Chloride Diffusion in Concrete Containing Fly Ash and Slag", Journal of Applied Science and Engineering, Vol. 18, No. 2, 2015, pp. 195-211.

Ya Wei, Will Hansen, Joseph J. Biernacki, and Erik Schlangen, "Unified Shrinkage Model for Concrete from Autogenous Shrinkage Test on Paste with and without Ground-Granulated Blast-Furnace Slag", ACI Materials Journal/January-February 2011.

Yeh I.-C., Modeling Of Strength Of High-Performance Concrete Using Artificial Neural Networks, Cement And Concrete Research, Vol. 28, No. 12, 1998, pp. 1797–1808.

Zeghichi, "The Effect of Replacement of Naturals Aggregates by Slag Products on the Strength of Concrete, Asian Journal of Civil Engineering (Building And Housing) Vol. 7, No. 1, 2006,  pp. 27-35.

2.

Authors:

Caroline M. Athman, Silvester O. Abuodha, Timothy Nyomboi

Paper Title:

USE of GUM Arabic as a Superplasticizer in Self-Compacting Concrete

Abstract: In this paper, Gum Arabic (GA) obtained from Acacia Senegal trees found in northern Kenya and most of other semi arid areas in Kenya was used in self compacting concrete as a superplasticizer. The research sought to establish the effect of Gum Arabic on concrete rheology at varying dosages and water-powder ratio. Series of mix design trials were conducted based on European Standard for design of self-compacting concrete (EFNARC). The final optimum mix design ratio applied were: water-powder ratio of 1.1, 1.0, 0.9 and 0.8 and Gum Arabic dosages of 2%, 4%, 6%, 8%, 10% and 12% by weight of cement while the coarse and fine aggregates content applied was 28% and 45% respectively. The resultant mix was tested for passing ability, flow ability and segregation resistance .The results show that Gum Arabic is suitable for use as a superplasticizer in self compacting concrete and a dosage of 8% by weight of cement for water-powder ratio of 1.0, 0.9 and 0.8 by volume and aggregate ratio of 28% coarse and 45% fine is recommended. It is also noted that it has an advantage of being environment friendly. 

Keywords: Gum Arabic, Superplasticizer, Spread Flow


References:

Abdeljaleel, N. S., & Hassaballa, A. E. (2012). The Use of Gum Arabic Liquid and Modified Liquid in Concrete Mixes. Innovative Systems Design and Engineering, 3(12), 11. Retrieved from www.iiste.org

Benjamin, E. O., Peter, O., & Benjamin, O. (2015). The Use of Gum Arabic as an Admixture in Concrete. Scholars Journal of Engineering and Technology (SJET), 3, 282–292. Retrieved from www.saspublisher.com

BS 882. (1992). Specification for aggregates from natural sources for concrete, (1).

Building Research Institute. (2014). Superplasticizers in Concrete. https://doi.org/10.1007/s11709-013-0192-z.

Specification and Guidelines for Self-Compacting Concrete, 44 Report from EFNARC § (2002). UNITED KINGDOM. https://doi.org/0 9539733 4 4

Khayat, K. H. (1998). Viscosity-enhancing admixtures for cement-based materials — An overview. Cement and Concrete Composites, 20(2), 171–188. https://doi.org/10.1016/S0958-9465(98)80006-1

Mbugua, R., Wanjala, R., & Ndambuki, J. (2015). Influence of Gum Acacia Karroo on Some Mechanical Properties of Cement Mortars and Concrete. International Journal of Civil, Environmental, Structural, Construction and Architectural Engineering, 9(11), 1369–1372. Retrieved from scholar.waset.org/1999.3/10002653

Okamura, H., & Ouchi, M. (2003). Self-Compacting Concrete. Journal of Advanced Concrete Technology, 1(1), 5–15. https://doi.org/10.3151/jact.1.5

Roussel, N., Stefani, C., & Leroy, R. (2005). From mini-cone test to Abrams cone test : measurement of cement-based materials yield stress using slump tests, 35, 817–822. https://doi.org/10.1016/j.cemconres.2004.07.032

Schmidt, W. (2014). SCC: a solution to the challenges of concrete construction in Africa. In CONCRETE TRENDS African Focus (p. 4).

Vellema, W., Mujawamariya, G., & Haese, M. D. (2014). Gum arabic collection in northern Kenya : unexploited resources , underdeveloped markets. In AFRIKA FOCUS (Vol. 27, pp. 69–86).

Zakka P.W, Olorunmeye F. Job, A. N. (2015). Ecological Self-compacting Concrete using Gum Arabic as a plasticizer. In West Africa Built Environment Research (WABER) (p. 10).

3.

Authors:

Ohiambe Eseoghene, Patrick G Home, Coker Wale, Joseph Sang

Paper Title:

Assessing the Potential and Identifying Suitable Sites for Rainwater Harvesting in Abuja, Nigeria

Abstract: Water scarcity is vastly becoming a serious Environmental problem in the world and in Nigeria, it is increasingly severe and very frequent. In Abuja, water scarcity is one of the major environmental problems. Nigeria is most likely one of the 25 African countries that will experience water scarcity or stress by 2025 as predicted by FAO. The problem of water scarcity in Abuja is unique because Abuja was not regarded as an ASAL region some years in the past, but its population has increased immensely within a short period. The rate of water consumption, urbanization and industrialization has exceeded the rate at which the available water supplies are replenished. This problem of water scarcity can be mitigated with detailed study of the area and the water resources available. Rainwater harvesting is one of the means with which water scarcity can be stopped or prevented. Though rainwater harvesting has been in existence for over 4000 years, its full potential to meet the water needs of millions of people has never been reached. Assessing and mapping Rainwater harvesting potential in Abuja would make it easier to estimate the total quantity of harvestable rainwater. In this study, the rainwater harvesting potential of Abuja was assessed using the Geographical Information System (GIS) integrated with Multi-criteria Decision Analysis (MCDA). Some of the factors considered during this analysis are annual rainfall, landuse/landcover, population, slope and soil type/runoff coefficient. The spatial multi-criteria analysis was used to classify and rank the suitable locations for rainwater harvesting while the analytical hierarchy process (AHP) method was used to compute the priority weight of each criterion. Using AHP, the percentages derived from the factors were Rainfall 28%, Slope 24.7%, Soil 19.9%, Land Use 17.1% and population 10.3%. At the end of the study, maps of different rainwater harvesting techniques were generated showing their individual potential in the study area. The result showed that Abuja has a very high potential for rainwater harvesting as the amount of rainwater harvestable can be used to eradicate water scarcity in the state. 

Keywords: Rainwater Harvesting Potential, Water Scarcity, Geographical information system, Analytical Hierarchy Process, Abuja


References:

Adeboye O.B, Alatise, M. O., (2008) Surface water potential of River Osun at Apoje Sub-Basin, Nigeria. Soil Water Res 3(2):74–79

Agbo, M., Englama, E., & Philip-ogoh, A. (2014). Effect of High Population Density on Rural Land Use in Federal Capital Territory , Abuja – Nigeria, 5(3), 366–369.

Aladenola, O. O., & Adeboye, O. (2010). Assessing the Potential for Rainwater Harvesting, (August). https://doi.org/10.1007/s11269-009-9542-y

Balogun, I. idowu, & Oyedepo, O. A. (2016). Assessment of rainfall variability, rainwater harvesting potential and storage requirements in Odeda Local Government Area of Ogun State in Southwestern Nigeria, 1–37. https://doi.org/10.1080/23311843.2016.1138597

Bancy, M. (2007). 100 Ways to Manage Water for Smallholder Agriculture in Eastern and Southern Africa A Compendium of Technologies and Practices.

Ince, M., Bashir, D., Oni, O. O. O., Awe, E. O., Ogbechie, V., Korve, K., M, K. (2010). Rapid assessment of drinking- water quality in the federal republic of nigeria.

Jimme, M. A., Gwamna, A. ., & Ikusemoran, M. (2015). Landuse and Landcover Change Detection in Kuje Area Council of the Federal Capital Territory ( FCT ), Abuja , Nigeria, 9(10), 1–11. https://doi.org/10.9790/2402-091010111
Lade, O., & Oloke, D. (2015). Rainwater Harvesting in Ibadan City , Nigeria : Socio-economic Survey and Common Water Supply Practices, 3(3), 61–72. https://doi.org/10.12691/ajwr-3-3-1

Mahmoud, S., Mahmoud, S. H., & Alazba, A. A. (2015). Hydrological Response to Land Cover Changes and Human Activities in Arid Regions Using a Geographic Information System and .... Hydrological Response to Land Cover Changes and Human Activities in Arid Regions Using a Geographic Information System and Remote Sensing, (July). https://doi.org/10.1371/journal.pone.0125805

Maimbo, M., Elizabeth, K., Bancy, M., Alex, O., Tanguy, D. B., Meshack, N., & Oduor, V. (2005). Mapping the potentials of rainwater harvesting in Africa (Vol. I).

Mbua, R. L. (2013). Water Supply in Buea , Cameroon : Analysis and the Possibility of Rainwater Harvesting to stabilize the water demand.

WHO/UNICEF JMP (2008) Federal Republic of Nigeria: improved water coverage estimates (1980– 2006). Joint Monitoring Programme.
http://ijisme.org/wp-content/uploads/2017/09/IJISME-BG.png
0
0
IJISME Journal
http://ijisme.org/wp-content/uploads/2017/09/IJISME-BG.png
IJISME Journal
2018-03-12 05:15:25
2018-04-16 12:22:33
Volume-5 Issue-4